"Ed Motta ignora o mainstream nacional e se fixa como artista do mundo"
"Enquanto todos aguardavam com curiosidade o novo álbum do mestre do soul brasileiro, indagando se haveria o funk e soul, instrumentais ou pops, Ed Motta surpreendeu: jogou o funk pra escanteio, mas resguardou o soul. Abraçou o pop soturno e elevou a música instrumental a um patamar de música mundial, cantando todas as canções. E para se fazer ouvir como sempre quisera, adotou oficialmente a língua inglesa que sempre permeara suas composições"

Por Marcelo E. Donati
Lançado, no fim de agosto de 2008, o nono Cd de inéditas do grande
Ed Motta
, tem vários destaques. Um deles é a divulgação, já que o cd está sendo oferecido gratuitamente, por tempo limitado, pelo site da
Trama
. E o detalhe mais marcante é que Ed gravou todos os instrumentos. Ou seja, é seu trabalho mais autoral. O que era para ser apenas uma demo de estúdio para testar os arranjos tornou-se o cd oficial, já que Ed foi a São Paulo, trancou-se no estúdio e gravou todos os instrumentos apenas para ter uma referência para passar para os músicos. Só que foi convencido pelo João Marcello, da gravadora Trama, a manter a sua gravação das músicas, preservando o feeling inicial. Com base nisto, Ed voltou ao Rio de Janeiro, fez os
overdubs
e finalizações, trocou as melodias pelas letras fornecidas pelos parceiros e nos brindou com este capítulo nono de sua magistral carreira.
Para quem imaginaria mais um álbum
funkeado
ou com temas de jazz intrincados, Ed surpreendeu e fez um álbum totalmente sem rótulos, com um tema obscuro de abertura abertura (a faixa inicial
The Man form the Oldest Building
), um rock cheio de
power chords
(a zeppeliana
"Tommy's Boy Big Mistake")
um sutil reggae cheio de detalhes (
The Sky is Falling
) e um pop à la anos 80, claramente influenciado por David Bowie, New Order, Joy Division e outros (
You're Supposed To...
). Há espaço também para um clima happy times, meio Steve Wonder, meio Steely Dan (
The Runaways
), música que evoca um passeio de carro pela Califórnia ensolarada tomando um drink de frutas (nas palavras do próprio Ed). Ainda há vários outros temas:
Ikarus on the Stairs
(onde Ed toca apenas o famoso Rhodes e desfila beleza e encantamento),
St. Christopher Last Stand, The Caretaker, Georgie And The Dragons
e
Twisted Blue
, a música mais representativa deste disco, por ser soturna, elegante, pesada e totalmente diferente dentro do universo edmottiano. Enfim, um disco totalmente não-conceitual, que conseguiu surpreender até ao próprio criador, já que o mesmo é apaixonado pela sonoridade setentista, porém acabou concebendo um disco permeado com inúmeras 'épocas musicais' e repleto de várias facetas.
Observações: a faixa
Twisted Blue
(que é meio apreensiva à princípio, mas que, com o tempo, torna-se uma música apaixonante) já foi gravada num disco do
Quarteto Maogany
com o nome de
"A Foggy Day in Teresopolis",
só que numa versão estilo choro, e com Ed cantando a melodia sem letra. Já
"Ikarus on the Stairs"
já foi tocada em algumas apresentações ao vivo como um tema de improviso. Aqui, ela ganha agora registro oficial. É um disco belo e intenso, pra se absorver, música e letra, aos poucos, saboreando cada detalhe, como um bom vinho...
2008 - Chapter 9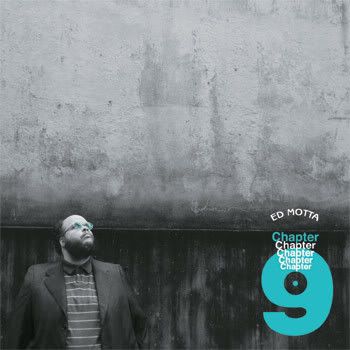 Track List
1.The Man From The Oldest Building
2.You're Supposed To …
3.Twisted Blue
4.The Runaways
5.St. Christopher's Last Stand
6.Tommy Boy's Big Mistake
7.The Sky Is Falling
8.The Caretaker
9.Georgie And The Dragons
10.Ikarus On The Stairs
Site Oficial:
Ed Motta